Pedals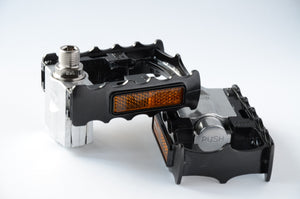 Pedals made for folding bikes.
High quality strong solid pedals that don't slip even on wet or slippery conditions. MKS FD-7 is easier to fold flat against the cranks saving needed space in tight storage areas. 
The few inches that these folding pedal shave off is worth every penny when space is a premium.
Pedals