Marin E-Bike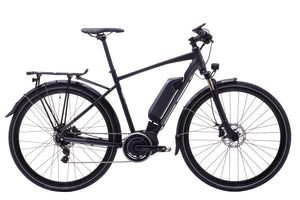 San Rafael and San Anselmo DS-E bikes are for riders looking to commute, explore mixed surfaces and terrain, travel the local rail system, and explore the world around them with ease.
Dual Sport Electric bikes are a bridge between pavement and dirt, for the recreational and commute rider.
The power to move through the urban landscape cleanly and efficiently is now as simple as pedaling.
The new Dual Sport Electric family of bikes helps you keep up the pace with a fun and lively assist to flatten hills and get you from A to B with a fresh smile, as well as clean clothes and a smart look.
Perfectly combined with your daily commute, the intuitive motor system and long range keeps the joy of cycling alive, while taking away all of the obstacles that would keep you off your bike on any given day.
Climb on and see where the paths take you today!
Marin E-Bike