Electra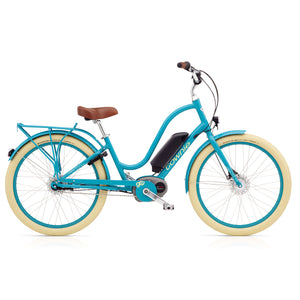 THE ELECTRA GO! COLLECTION
Where will you Go! Go to work. Go to the beach. Go to the store. Go further. Go somewhere you've never been before. Wherever it is, Electra's Bosch-powered Go! e-bikes make it easier, faster and way more fun to get there. You can ride like the wind without breaking a sweat. They're simple, intuitive, capable and comfortable. We'd venture to guess you'll be spending a lot more time on two wheels from now on. All you have to do is get on and Go!

There are three different e-bikes to choose from. All are a blast to ride, but each has unique features that will help you decide which one is right for you. Or you could just go with the one you think looks best, which is cool, because every model showcases our attention to detail and unique style. Ready? Let's Go!
Electra